REPLAY: 2023 Annual Golf Outing
In memory of Bob Werner
On September 21st, the Wisconsin Security Association held their Annual Golf Outing in memory of Bob Werner from Integrated Security Solutions. Bob was well known in the security industry and everyone who knew him, loved his infectious personality. Bob was honored at the outing by family, friends, co-workers and his security family. Co-worker Joel Anders, stood in front of the group and shared who Bob was to him. "He had an unwavering personal character commitment. Bob was uncompromising on doing things that he knew how to do them. The correct way. It is the only way Bob would do it."
Presentation of Career Achievement Award
David M Koenig, CPP | 40 years – Capital Lock Inc.
Mike Horgan, H&S Protection Systems, was honored to give Dave Koenig the WISA Career Achievement Award at this years golf outing. Although this was not Daves only WISA award over the years, it is one of great importance. As an industry icon for 40 years this award is well deserved. "As the name suggests, honors not only his longevity which is a nice way to say that David is old, but also that he is accomplished all that he has done and contributed throughout his 40 years in the alarm industry." Horgan stated. "And in a way, this award might just be the most special of all. For tonight, David is being honored right here in Wisconsin by the friends and colleagues who have know him longest and best."
Congratulations Dave!
Recognize Your Employees
WISA holds an annual award meeting each year, where every member of our organization can recognize an outstanding administrative person, technician, or sales person. There is no addition cost to our members to nominate your employee, all you have to do is complete the 
Awards Nomination Form
and turn it in. If your nominee is selected by our Association's Past Presidents, you will need to present your award during our annual celebration. The only question left is do have a person in mind that went way above and beyond for you?
Associate Member & Career Achievement Award
A Tribute to David Koenig
Check out what everyone had to say to Dave in the video below!
Thank you Dustin Skupniewitz and Darren Mueller
Programs & Events Chair & Co- Chair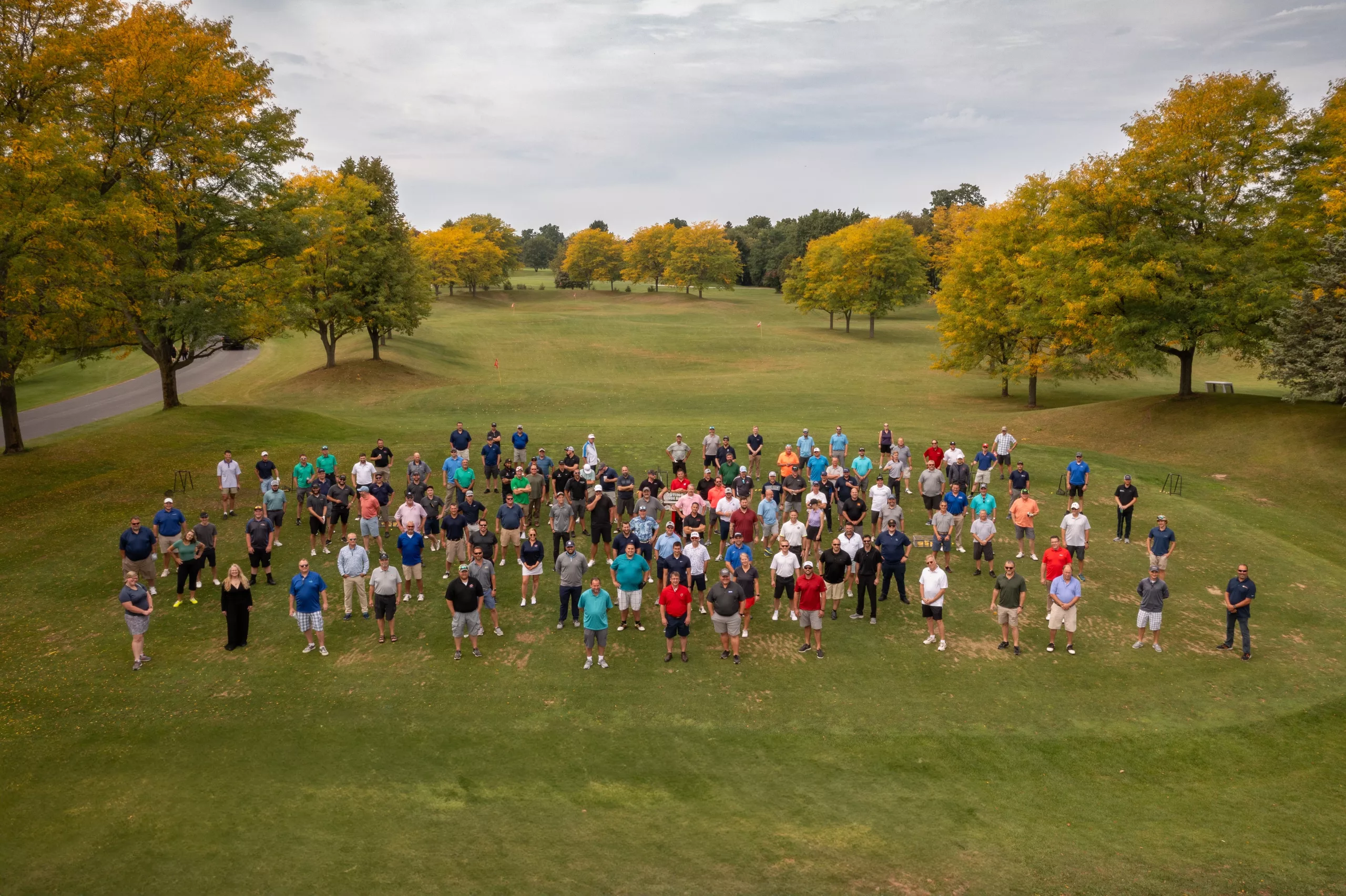 WISA is thankful for all the support that comes from our golf sponsors each year. We are grateful to Dustin Skupniewitz and Darren Mueller from ADI for all their hard work and dedication each year in helping to grow the golf event year over year. With their support we had our largest golf outing to date. Thank you, Dustin and Darren!
We could not do this without you!